(This is a repost from my old blog)
What happens when you mix Super Mario and Gurren Lagann into a weird-ass comic made by a professional illustrators with free time? You get Star Road Crusaders! I finished this project in 2017 as an experimental fanzine of sorts, with very positive reviews from Mario and Anime fans alike. I knew that Webtoon was a very famous comic platform, so I've started to upload the comic there each monday, NOW IN VERTICAL FORMAT!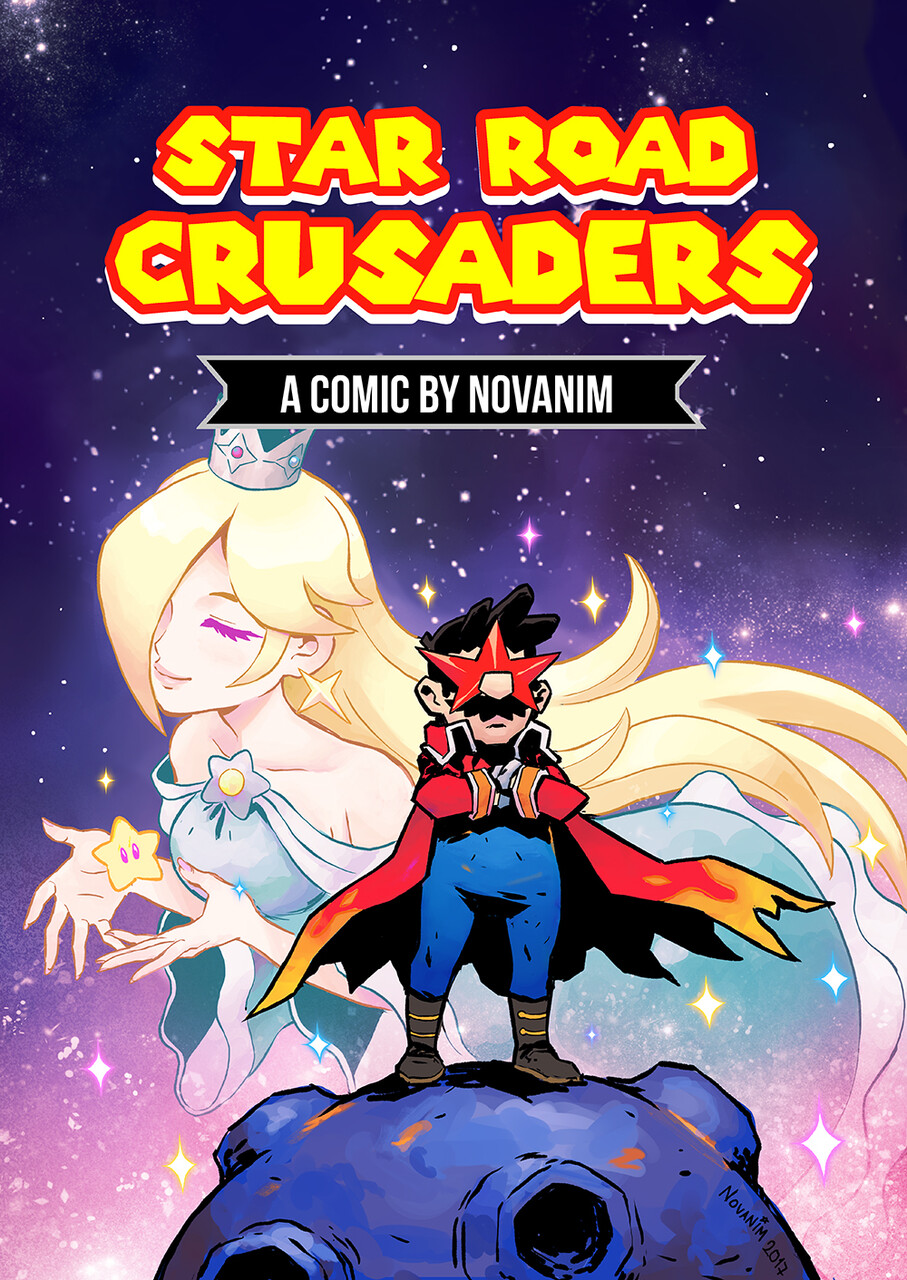 You can check the comic now Webtoon and also on Tapas
If you wish to support me, you can also purchase the digital version of the comic on my Gumroad, which includes exclusive content and extra pages!